CREATING A BUSINESS WITH AUTHENTIC INTEGRITY
Your Success Is Our Only Business.
Meet The Team Here To Support You!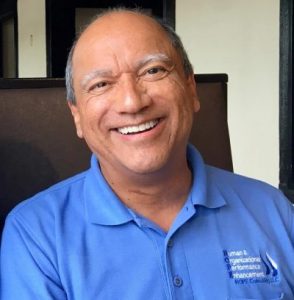 Ron is an author, keynote speaker, and a human and organizational performance specialist, principal consultant and business partner of HOPE Consulting and COO at High Reliability Training, Inc. Ron served eight years on active duty in the U.S. Navy nuclear program. While on active duty, he qualified on four different navy reactor types and as a Chief Machinery Operator while aboard the USS Nimitz aircraft carrier. He was as a senior reactor operator at Argonne National Laboratory's Experimental Breeder Reactor Two. Ron spent twenty-seven years at the Idaho National Laboratory where he was an accident investigator, safety engineer, Human Performance manager, and human factors research scientist. He has authored several human factors technical publications and documents while employed with the Idaho National Laboratory. Ron was previously an adjunct professor at the University of Idaho teaching courses in support of Human Performance Certificate Program. He has provided both practical and classroom support for the Nuclear Regulatory Commission, Electrical Power Research Institute, Department of Energy, nuclear and non-nuclear energy sectors, mining, and petrochemical industries. Ron holds a Master of Science degree from the University of Idaho Moscow, Idaho. 
Rey Gonzalez is the founder and president of HOPE Consulting, LLC; CEO of High Reliability Training, Inc.; and CEO of High Reliability Partners, LLC. A power plant professional with more than four decades of diversified technical, organizational, and analytical problem-solving experience, Rey has spent most of his professional life working to improve safety, quality, and profitability through the enhancement of human performance within high reliability operations and organizations. He offers a keen focus on improving leadership coaching, helping management and workers understand their roles in the sustainability of high reliability operations. Rey helps supervisors and managers understand the importance of human performance and organizational defenses and their responsibilities for shaping the behaviors desired. He has been fully engaged in the study of human behavior and organizational effectiveness, specifically focusing on the impact that processes, programs, and management engagement have upon individual worker performance, which allows his companies to consistently save lives and livelihoods.
Subject Matter Experts
Meet our team of specialized expertise backing HOPE Consulting.
It starts with a

conversation
It all starts with a phone call where we can learn about you, your company and the challenges you're trying to overcome.